My research interests include inflation modeling, output gap estimation, model comparison and stochastic volatility models. My current research is supported by the Australian Research Council through two research grants: an ARC Discovery Early Career Researcher Award and an ARC Discovery Project.
MATLAB code and datasets used in some of my papers can be found below. The code is arranged by topics here.
US trend inflation estimates from various models can be downloaded here.
See also my Google Scholar citations and information about my coauthors.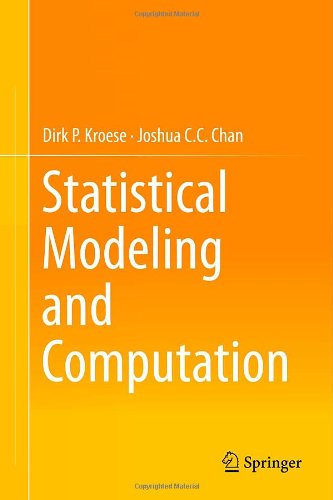 Book
Working Papers
Refereed Journal Publications
Book Chapters
Estimation of Stochastic Volatility Models with Heavy Tails and Serial Dependence Joshua Chan and Cody Hsiao (2014) In: I. Jeliazkov and X.-S. Yang (Eds.), Bayesian Inference in the Social Sciences, 159-180, John Wiley & Sons, Hoboken, New Jersey (Code)
Monte Carlo Methods for Portfolio Credit Risk Tim Brereton, Joshua Chan and Dirk Kroese (2013) In: H. Scheule and D. Rosch (Eds.), Credit Portfolio Securitizations and Derivatives, 127-152, John Wiley & Sons, New York
Refereed Conference Proceedings
Fitting Mixture Importance Sampling Distributions via Improved Cross-Entropy Tim Brereton, Joshua Chan and Dirk Kroese (2011) Proceedings of the 2011 Winter Simulation Conference, 422-428
Randomized Methods for Solving the Winner Determination Problem in Combinatorial Auctions Joshua Chan and Dirk Kroese (2008) Proceedings of the 2008 Winter Simulation Conference, 1344-1349